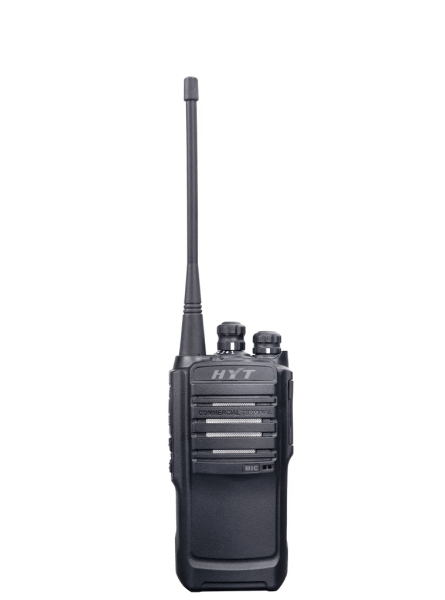 TC-508 Two-Way Radio
TC-508, one of the market-leading products in the HYT commercial radio series, is an ideal choice for facilities, hospitality, manufacturing, retail, education, and construction. As an affordable and reliable two-way radio for business and industry, TC-508 can greatly enhance your productivity and management efficiency. The excellent design of HYT compact TC-508 portables guarantees superior ergonomics. Moreover, it can ensure a great performance in any operating conditions, HYT 5-year ALT test. Besides, TC-508 provides up to 14 hours of battery life to ensure long-lasting performance and convenience. Affordable price and distinct performance – TC-508 deserves your trust.
Tough & Light-weight
Has a lightweight but exceptionally strong body, allowing it to be carried about easily and to survive harsh conditions.
Robust & Reliable
Built to survive the hard knocks, drops, and some tough environments of its users. It meets or exceeds the HYT 5-year ALT test.
Longer Battery Life
Equipped with a 1650mAh battery that enables you to transmit and receive, on a 5-5-90 basis, for up to 14 hours.
Enhanced Voice Quality
Employs advanced voice technologies to better the sound quality during your communication.
Other Features
Main Functions High/Low Power Switch
Wide/Narrow Band Switch Monitor CTCSS/CDCSS and Squelch Tail Elimination Channel
Scan
Battery Save
Low Battery Alert
Busy Channel Lockout
Time-out Timer (TOT)
PC Programmable
Wired Clone
Squelch Levels Selectable