With significant losses incurred every year due to injuries, the focus on improving team communications and safety has never been more vital. Tighter staff coordination not only protects workers but also optimizes production and minimizes costs. Communication Associates' voice, video, and data solutions assist various industries, including power generating plants, nuclear facilities, gas companies, and other utilities, as well as streets, sanitation, parks & recreation, and other municipal public works enterprises, in enhancing safety, reducing downtime, and increasing output.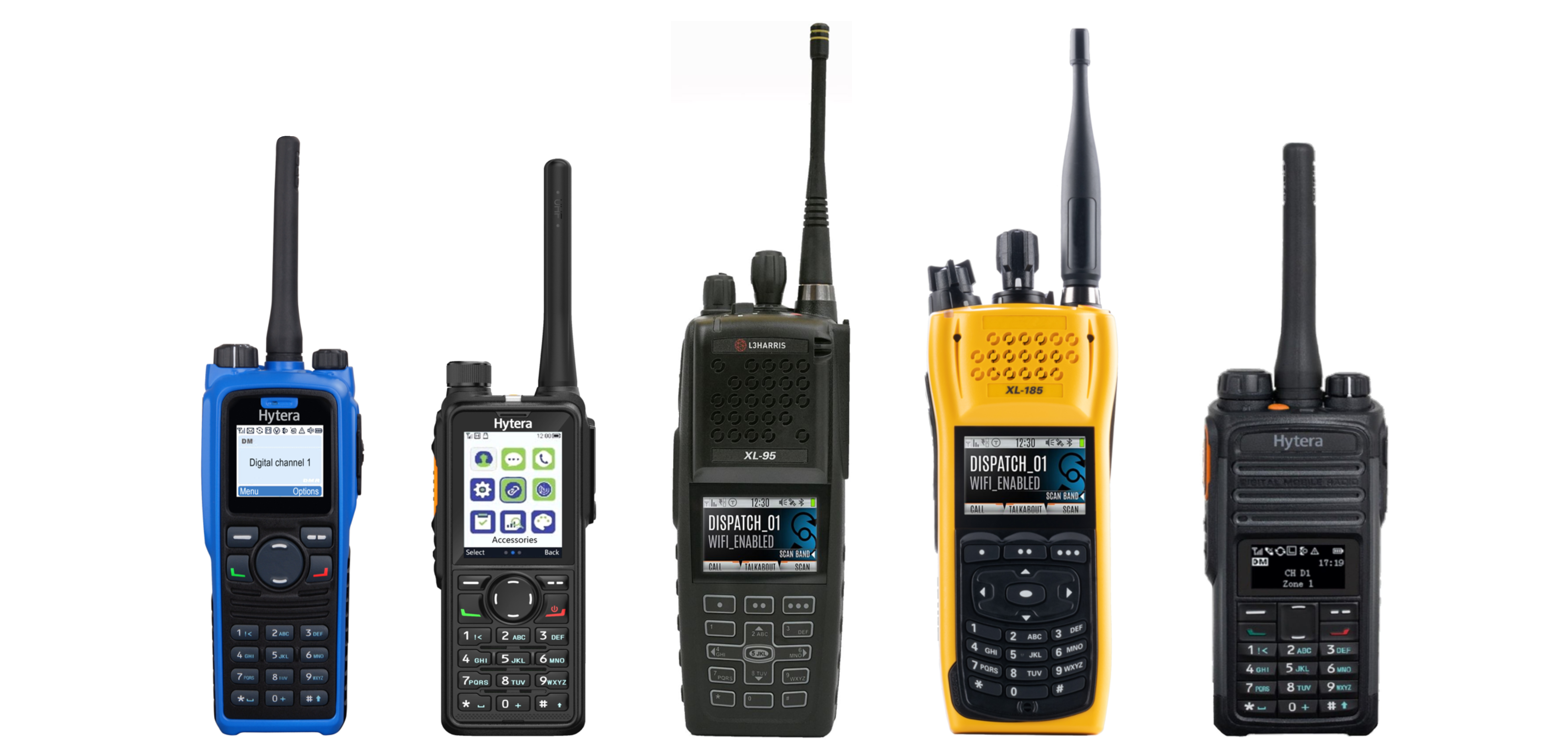 At Communication Associates, we partner with industry-leading technology providers to deliver best-in-class unified team communication solutions. Our offerings include two-way radio systems (walkie-talkies), video surveillance, data networking, and more. By collaborating with top manufacturers in the wireless industry, we provide the perfect voice, video, and data products and solutions for utility enterprises and public works departments. Our comprehensive solutions encompass trunked two-way radio networks, IP video surveillance, mesh broadband networking, emergency communications solutions, and back-up power supplies. 
Two-Way radios are easy to operate and deliver crystal clear communications, with integrated voice and data capabilities available on many models. They add worker safety, help meet or beat production deadlines, and offer superior sound quality, extended range, durability, reliability, noise-canceling Intelligent Audio features, and advanced safety options. Intrinsically safe models are available. Radios can also be programmed to receive auto alerts when production operations go down, immediately notifying maintenance and management teams. 
Communication Associates works across various regions with utilities and public works departments of all sizes to deploy the right solutions for single-site, multi-site, and wide-area networks. 
Let Communication Associates be your partner in achieving streamlined and effective communication for your utility and public works needs. Call us today – 417-882-1401