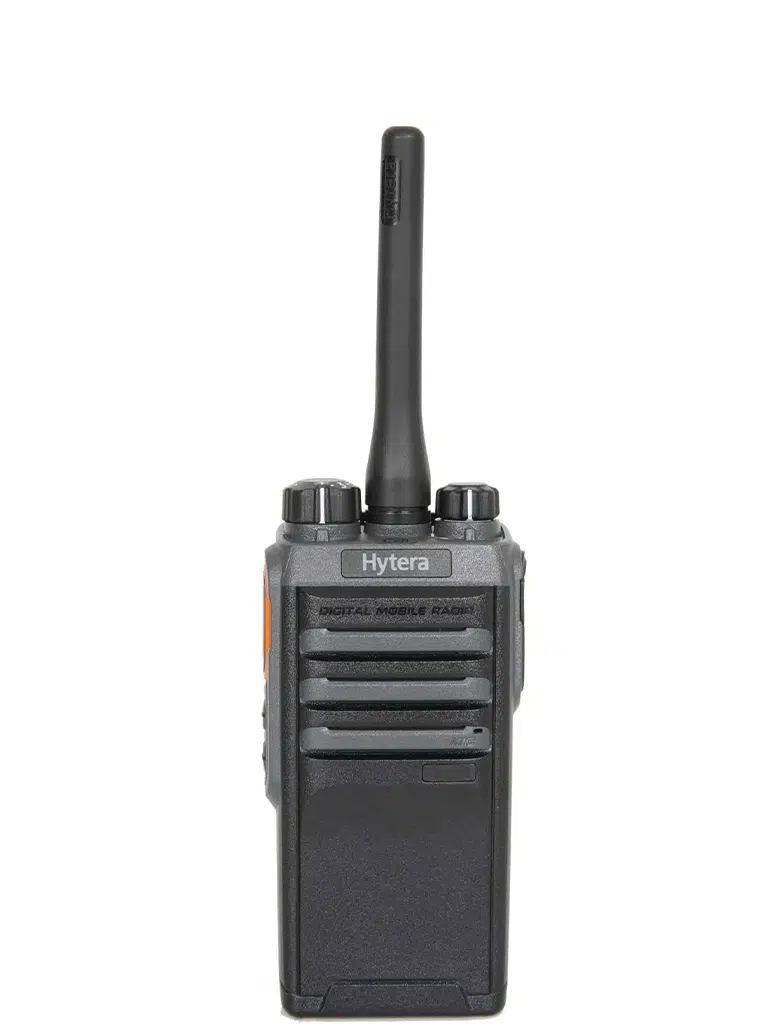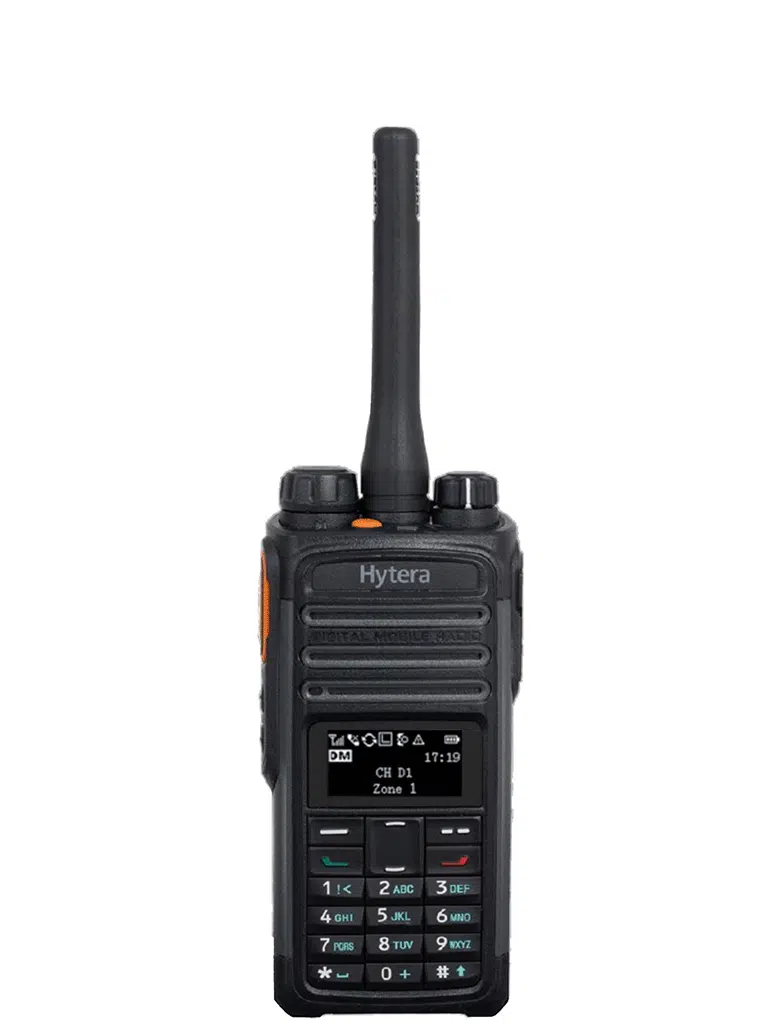 PD4i Series DMR Handheld Radio
With a long battery service life, low weight, and the integrated RFID reader in the PD4i Series, the radios are your optimal companion for everyday work. The PD4i series radio supports analog and digital operation and, in this way, eases the smooth transition to digital radio.
Integrated RFID reader (PD412i)
With the integrated RFID reader, the PD4i series can read information from an RFID tag and transmit this information automatically by radio. In this way, the radio supports the Hytera Patrol System.
Patrol System
with the PD4i series, The Hytera Patrol System is a patrol system for the management of patrol information. With the aid of this solution, the positions of the security personnel can be monitored in real-time on a digital map in a control room. The patrol system is ideally suited to security solutions for large department stores, industrial facilities, warehouses, or hotels.
Impressive voice quality
With their embedded digital technology, the radios in the PD4i series produce outstanding voice quality even in noisy environments and at the outer perimeter of radio coverage.
Improved utilization of the frequency spectrum
Thanks to the TDMA method, the DMR radios make it possible to configure the available bandwidth with double the channel capacity of conventional analog radio. This has a clear mitigating effect on increasing spectrum scarcity.
Mixed analog and digital channel
This function ensures that the PD4 radios can detect analog and digital signals and change automatically to the relevant operating mode.
Robust
Both radios are dust and water-resistant according to IP55 (PD402i) or IP54 (PD412i) and meet the US military standard MIL-STD-810 C/D/E/F/G.
Additional Functions (selection)
Different operating modes: analog, DMR Tier II or mixed
Digital or analog channel search
Supports pre-programmed text message transmission
TDMA direct mode allows up to two simultaneous calls, even without repeater
VOX (voice-controlled send keying)
Small, slim, light
Individual call, group call and all call