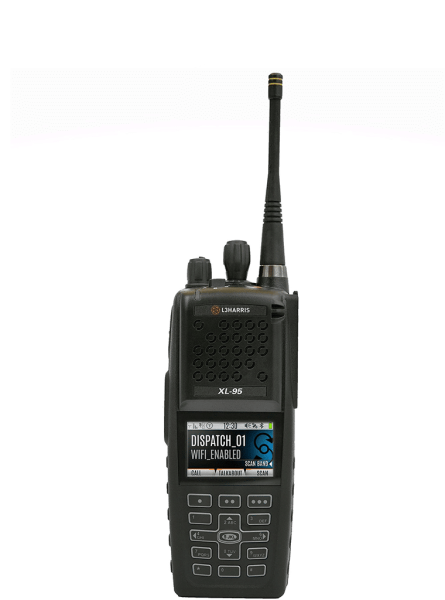 With today's challenging environment, customers told us they wanted high-quality L3Harris radio technology but in a more affordable configuration. You spoke, we listened. We packed the XL ConnectTM 95P with just the right features to meet your need for unstoppable and secure critical communication connections. With Wi-Fi enabled voice and device management, you can communicate just about anywhere without ever leaving your system. And you'll find features typically only in higher-priced radios like GPS, Bluetooth connectivity, and instant recall. Just like the rest of our XL radios, the XL ConnectTM 95P is:
Relentlessly Reliable
XL Radios run on systems that double-down on redundancy, champion open networks, and connect seamlessly with P25-compliant organizations.
Point-To-Point Secure
Our AES secure configurations are ironclad, keeping your systems safe from threats.
Backed with all-in 24/7 Support
Our service packages get your radios up and running and keep them running with preventative maintenance and automatic software upgrades.
A new way to stay connected that's fit for your budget:
WiFi-enabled voice and device management
Always connected, anywhere communications
Features formerly only available in higher-priced radios like GPS, Bluetooth, and instant recall
Encrypted voice and data for secure communications
The right features at an affordable price
Multimode solution supporting legacy L3Harris platforms P25, EDACS® and ProVoiceTM