XG-25M Mobile Series
The economical and feature-rich L3Harris XG-25M Mobile delivers exceptional audio and secure, reliable mission-critical communications. This P25 Phase 2 capable mobile is an ideal choice for first responders and utilities who want just one radio to manage their migration needs.
Designed for use on P25 and L3Harris legacy platforms, the XG-25M also supports EDACS®, ProVoice™ and OpenSky® systems. This flexible solution supports wideband and narrowband channels and has a software-defined architecture for in-field upgrades to additional modes including P25 trunking.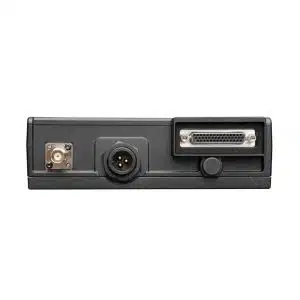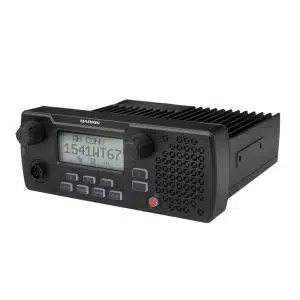 An oversized speaker and AMBE+2™ vocoder provide loud, clear audio without distortion in a wide range of emergency scenarios.
An oversized front-mount control unit display and large, easy-to-read buttons simplifies the XG-25M user experience. Bluetooth® supports seamless connectivity through a variety of accessories. Standard security capabilities include choice of single-key AES or DES.
Accessories
The XG-25M offers accessories that operate under the range of conditions experienced by first responders, utility workers and public service users.
Control Units
The XG-25M comes standard with a CH-25 front-mount control unit. A conversion kit is available for remote mounting. The control unit is a Scan (limited keypad) model with a 4-line, 12-character alphanumeric display. The unit supports P25, 800 MHz EDACS and ProVoice, and OpenSky trunking operation.
Microphones
L3Harris offers a standard microphone and a desktop microphone for use with the XG-25M. These microphones provide the high-quality audio needed by users to keep operations efficient.
Additional accessories Available
Antennas, front mounting kit, bracket, PC programming software and cables are available.