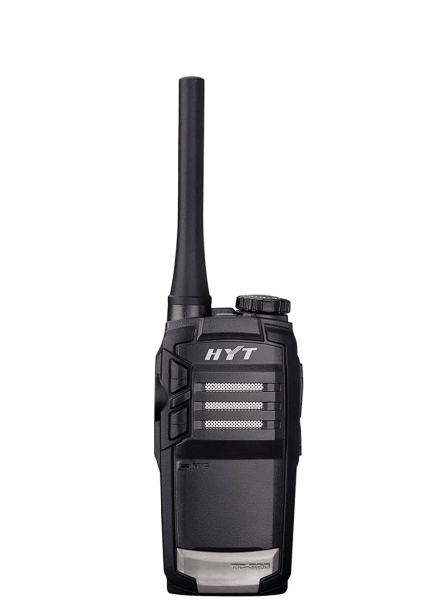 TC-320 Two-Way Radio
The TC-320 two-way radio is unique for its compact and professional design, as well as its superb sound quality. Its strong casing prevents damage against drops of up to 5ft. This TC-320 analog radio enables businesses to enjoy dependable communications at an extremely low cost.
Wide Communication Range
2W output power has a range of up to 6 miles.
Durable Casing
Compact durable design that can withstand a 1.5 meter drop.
Long Battery Life
1700mAh high capacity Li-Ion battery lasts approximately 12hrs.
User Friendly Design
With its ergonomic design, this slim and compact radio can enhance user comfort, while maintaining a professional and fashionable appearance.
Double Injection Molding
The combination of double injection molding and grip technology brings users a comfortable and convenient operation experience.
Mini-USB Interface
Chargeable and Programmable through the Mini-USB port, plug directly into an outlet or the optional charger.
Audio Compandor
Scrambler compatible w/ TC320 UHF2 & TC518
VOX Earpiece
Battery Strength Indicator
High / Low Power Switchable
Programmable 25 / 12.5 KHz Channel Spacing
Monitor
CTCSS / CDCSS and Squelch Tail Elimination
Channel Scan
Auto Battery Save
Low Battery Alert
Busy Channel Lockout (BCL)
Time-out-timer (TOT)
PC Programmable
Wired Clone