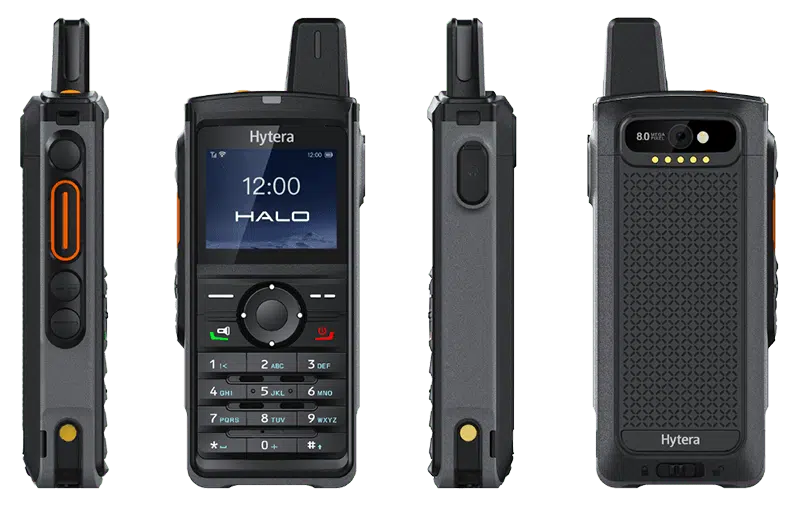 THE NEXT EVOLUTION IN TWO-WAY RADIO
A radio that lets you talk from cost-to-coast at the push of a button.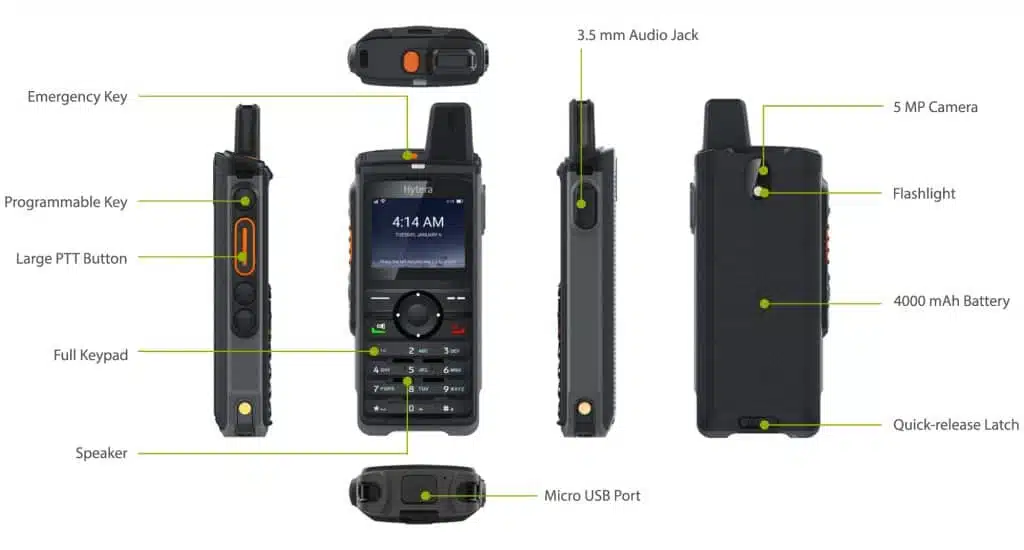 PNC380 PoC 
All the conveniences you use are combined with the latest multimedia applications. The PNC380 PoC combines the instant communication and multimedia applications into a single device, including 4G video transmission, location sharing, and instant messaging. IP67, rated to withstand harsh conditions, includes voice and video calling for higher productivity and collaboration. With a 4,000 mAh battery that lasts all day long, the Hytera PNC380S PoC is ideal for various application scenarios, including city management, property security, logistics, major events, industrial parks, airports, and more.
And since the PC380 uses cellular networks, you can push to talk from anywhere—whether you're separated by a few feet or a few thousand miles.
ENHANCED ERGONOMIC DESIGN
The PNC380S is 5.71 x 2.36 x 1.03 inches, weighing 7.34 oz with battery and antenna. Includes deliberate side-key layout and anti-slip textured case.
4G LIVE VIDEO
Equipped with a 8 MP rear camera, the radio allows you to feed onsite videos to the dispatcher or supervisor in real-time over 4G network improving situational awareness and facilitating decision-making.
LONG BATTERY LIFE
Operating at 3.85V, the PNC380S can operate all day with its replaceable 4000 mAh, battery life 2: 24 h (5-5-90 duty cycle), and can be charged through the radio's micro USB port.
RUGGED & DURABLE
Certified with IP67 rating, the radio is fully protected from dust and is waterproof up to 40 inches for 30 minutes. The radio also meets the MIL-STD-81OG standard to withstand a 5-foot drop.
POSITIONING
The PNC380S provides positioning services by using GPS, GLONASS, and BDS in combination, together with the assisted GPS technology.
LOUD AND CLEAR AUDIO
Adopting the dual-mic noise reduction technology, the radio always pick up the right voice from noisy backgrounds. The advanced acoustics design substantially elevates sound volume and sharpness.
MULTIPLE MEANS OF CONNECTION
Supports voice and video calls, as well as instant messaging, for higher productivity and collaboration.
NETWORK OPTIONS
PTT services over 2G, 3G, 4G, or WLAN (2.4 GHz and 5 GHz) network
DEDICATED EMERGENCY BUTTON
An orange emergency button on top of the radio helps you send an emergency call to a dispatcher or supervisor in case of an emergency.
Available exclusively at Communications Associates. Contact us today for more information about our products, parts, and services.