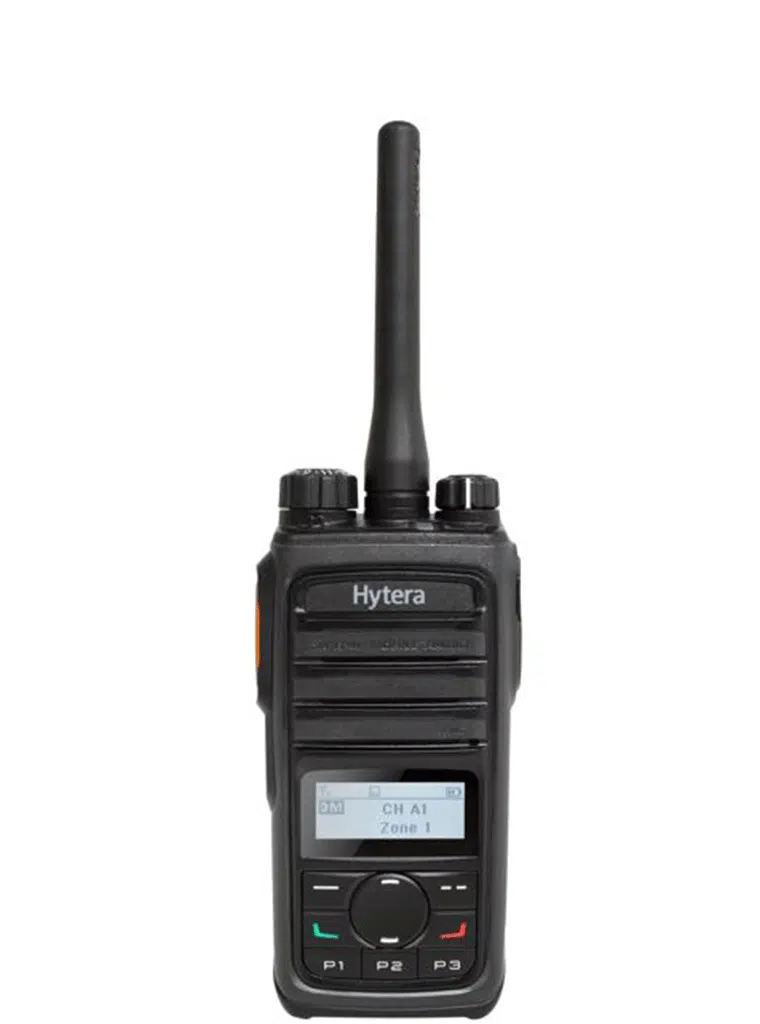 PD5i Series DMR Two-Way Radio
The PD5i Series is an open-standard DMR radio capable of providing quality voice communication in a design approved for IP54 and MIL-STD 810 testing. The radio maximizes channel usage, and the long-lasting battery life yields approximately 16 hours under a 5-5-90 duty cycle in digital mode. The PD5i Series is the ideal solution for organizations looking for a cost-effective way to migrate to clear digital communication.
Smaller, Sleeker, Lighter
The PD502i is 4.53 x 2.13 x 1.06 inches, weighing 9.7oz. The PD562i is 4.53 x 2.13 x 1.18 inches, weighing 9.9oz. The PD5i Series has dual-color injection molding.
Long Battery Life
In digital mode, it can operate for approximately 16 hours under a duty cycle of 5-5-90.
Rugged & Reliable
Complies with MIL-STD-810 C/D/E/F/G standards and is IP54 (5: Generally protected against dust; 4: Protected against the effects of light rain or minor water splashes) ensuring outstanding performance.
Advanced Signaling
Supports multiple advanced analog signaling modes, including HDC1200, 2-Tone and 5-Tone, providing better integration into existing analog radio fleets.
Secure Communication
Provides basic digital encryption and Scrambler feature in analog mode.
DMRA Data Service
The data protocol is fully compliant to the DMRA standard.
One Touch Call/Text
Supports One Touch features that include Preprogrammed Text Messages, Voice Calls and Supplementary Features.
Supplementary Features (Option License)
Can decode Radio Enable, Radio Disable, and Remoter Monitor, as well as Priority Interrupt.
Dual Mode: Analog & Digital
Dual modes operation allows the programming of both analog to digital migration.
Additional Features
Supports Radio Registration Service (RRS), Emergency Call, Lone Worker and Single Site XPT operation (via software licence)