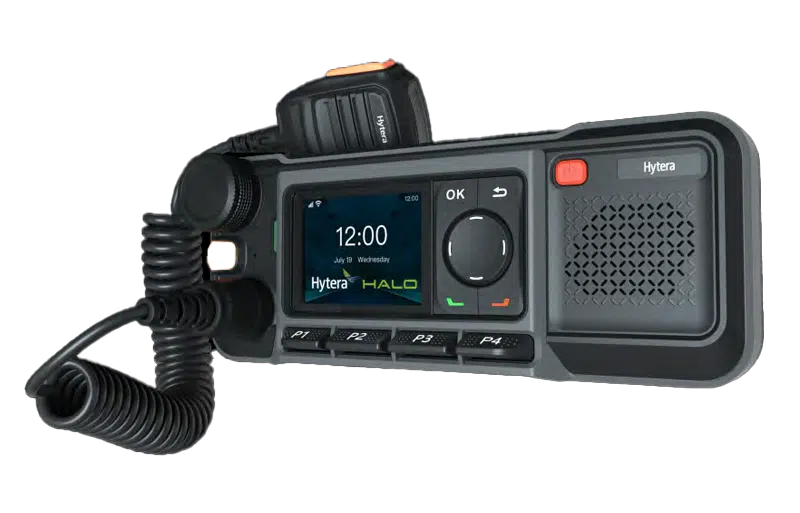 THE NEXT EVOLUTION IN TWO-WAY RADIO
A radio that lets you talk from cost-to-coast at the push of a button.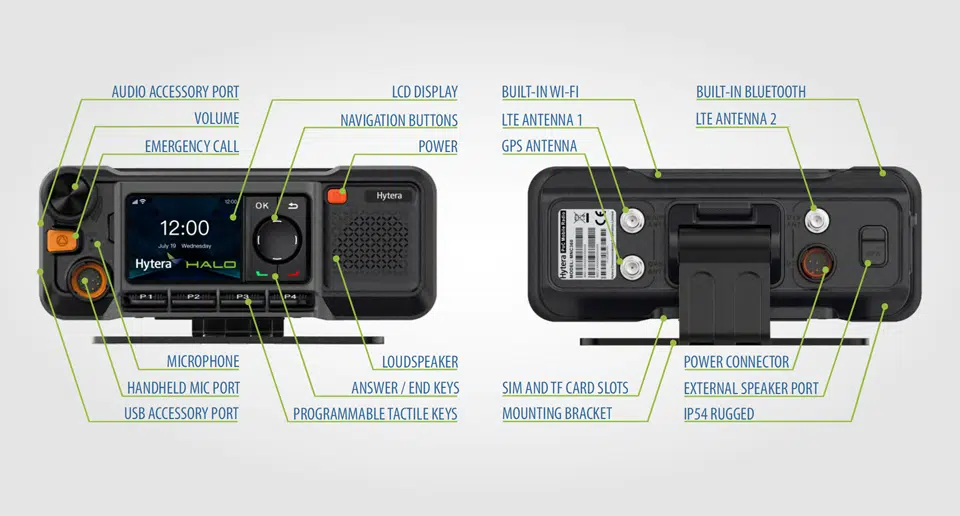 MNC360 PoC
The Hytera's MNC360 PoC features all the convenience of a mobile radio with the range of a cellular phone. The MNC360 PoC radio merges instant team communication with loud, digital audio clarity and GPS location sharing. With internally mounted antennas, the Hytera MNC360 PoC is ideal for a wide range of applications, including fleet services, private security, property management, logistics, major events, industrial parks, airports, and more.
And since Hytera's MNC360 uses cellular networks, you can push to talk from anywhere—whether you're separated by a few feet or a few thousand miles.
COMPACT AND EASY TO INSTALL
Weighing only 10.6 ounces, the MNC360 is compact and narrow for flexible installations. A rotating mounting bracket allows the MNC360 to mount on top of the dashboard or on a vertical surface in the vehicle.
DESIGNED FOR SAFETY
Keep your eyes on the road with raised tactile buttons, piano style keys, and a lightweight handheld microphone for safe and simple push-to-call operation. Built-in speeding and driver fatigue notifications.
CLEAR AND BRIGHT DISPLAY
The LCD display screen is easily visible even in bright sunlight.
GPS POSITIONING
Highly accurate external GPS antenna enables speed monitoring and real-time location tracking from breadcrumbs and geofencing when deployed with an available Hytera HALO Dispatch application.
INDUSTRY LEADING AUDIO QUALITY
Digital noise-cancelling technology, Hytera's patented acoustic speaker cavity and a forward-facing 4-watt high-volume speaker. Our advanced acoustics design elevates sound volume and sharpness while reducing distortion and howling suppression.
CELLULAR OPERATOR SMART SWITCH
Supports two SIM cards and smart switching between operator networks to access the strongest signal strength for reliable communications.
NATIONWIDE COVERAGE
A cellular SIM card enables mobile network access for nationwide coverage with cellular 4G/LTE connectivity. Dual LTE paddle antennas improve RX sensitivity by 3dB for excellent reception in weak signal areas.
DEDICATED EMERGENCY BUTTON
An orange emergency button on the front of the radio helps you send an emergency call to a dispatcher or supervisor in case of an emergency.
Available at Communications Associates. Contact us today for more information about our products, parts, and services.